LIKES!!
animangás, meus pais, minha gata, ler, desenhar, escrever, cantar, dançar, drama total.
DISLIKES!
física, preconceito, pessoas insistentes, horimiya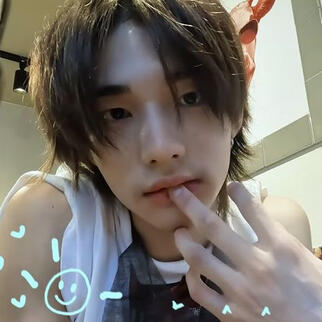 BYF: posto sobre coisas que gosto, esqueço de botar aviso de tw, cw e spoilers ás vezes, uso indicadores de tom, faço posts de interação, coloco texto alternativo em tweets com imagens, sou mt de boa no tt, não me envolvo em tretas.
DFI: tem preconceito com algo, não respeita shipps alheios.
FAV ANISÉRIES:
bnha, lovelive, the [email protected], drama total, glee, gilmore girls, eddsworld, victor e valentino, dblklvs, bratz, winx, barbie, monster high, ever after high, zica e os camaleões, hello my twenties, etc.
COMFORT LIST:
aoyama yuuga, sero hanta, mezo shoji, anastasia ([email protected]), anzu futaba, dawn, sky, dave, harold, trent, duncan, alejandro, cody, noah, lupita fernandéz, josee&jacques, mike, zoey, jo, jo eun, crimson, etc.
k-pop/c-pop/j-pop: bts, blackpink, gfriend, (g)-idle, csjh the grace, kiss, m.i.l.k, s.e.s, akmu, dreamcatcher, aespa (+/-), loona (+/-), snsd, fanxyred, ffc acrush, jo1, etc...
support list: choi ah ra, dove cameron, chris colfer, kevin mchale, ashnikko, doja cat, olivia rodrigo, gayle, girl in red, melanie martinez, hayley kiyoko, kate alexa, hilary duff, brie larson, sabrina carpenter, kaori maeda, sayuri sugawara, yuna ito, miliyah, etc...